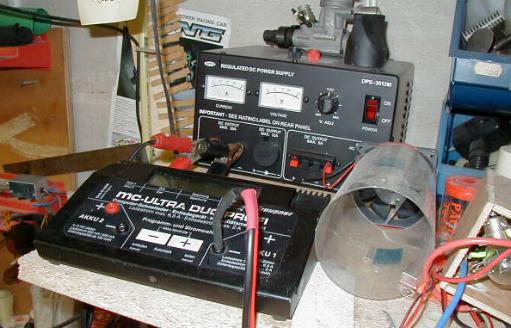 The power station
This is the charger i use at home, this is a graupner/schulze ultra duo profi and is capable of charging 30 cells and 6,5 amps.
The power supply is from jamara and is capable of a stunning 35 amps so i can run 2 chargers charging 30 cells at once on it.
The charger i use for charging at the pond is a GM vis commander as this can charge up to 11 amps on a 7 cell pack this is my first choice for charging very fast at the side of the pond.
The fan you see is a computer cooling fan for cooling down the packs and the wooden box with the lamp is for deep discharging a pack up to 8 cells.